Events
GirlPower! Awards Luncheon
Postponed until 2021
You can support APCH now by shopping in the online boutique!
Each spring, friends of APCH gather from around the city for our annual GirlPower! Awards Luncheon to honor women who inspire us and feature the APCH GirlPower Girls as they graduate from our annual GirlPower program.
GirlPower is our rites of passage program that teaches young women empowerment, self-respect, and the life skills necessary as they grow into adulthood. All proceeds from the Awards Luncheon support our GirlPower program and other youth programs for the coming year.
It was a tough call, especially for the GirlPower Girls and our wonderful honorees, Keri Moore and Maryellen Zarakas, but with the current state of affairs we have decided to cancel our 2020 GirlPower Awards Luncheon, originally scheduled for May 9. We will continue to highlight and honor the women and girls who inspire us every day, and we are planning a different kind of event for June – a virtual event to celebrate resilience and hope! Since we couldn't have lunch together, we'll be honoring Keri and Maryellen all year long!
You can still support APCH by shopping in our pre-Mother's Day online boutique! Gift the mothers in your life something beautiful and support small businesses. All vendors have committed to donating 20% of their proceeds between now and Mother's Day to APCH!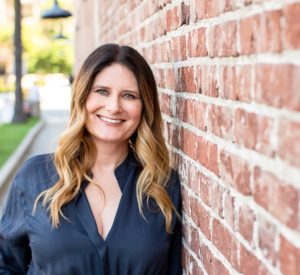 Keri Moore
Executive Vice President, Creative Advertising and Brand Development, STXfilms
More about Ms. Moore
Since its launch in 2015, Keri Moore has served as Head of Creative Advertising and Brand Development for STXfilms, the motion picture division of STX Entertainment. Recognized throughout the industry for both her creative instincts and excellent filmmaker relationships, Moore came to STX after holding executive positions at both Universal Pictures and Warner Bros Studios.
Starting from scratch at STX, Moore built the creative department from the ground up. In her role as the lead creative marketing executive, she has strategized and designed the campaigns for all of the company's 30 plus releases. At STX, her credits include the Bad Moms franchise, The Upside, Hustlers, The Edge of Seventeen, Molly's Game, Den of Thieves, and most recently, Guy Ritchie's The Gentlemen. In addition to her role in the film group, she handles creative marketing for STX Corporate and STXtelevision.
During Moore's 10 years at Universal Pictures, she devised the creative campaigns for The Bourne Identity and its sequels The Bourne Supremacy and The Bourne Ultimatum; the Academy Award®-nominated Seabiscuit, the surprise hit White Noise, the global blockbuster Mamma Mia! The Movie and many others.
Following her tenure at Universal, she joined Warner Bros. Pictures as a senior creative and oversaw campaigns including Sherlock Holmes (2009), and the ensemble romance Valentine's Day, which broke box office records upon its opening.
Prior to STX, Moore held positions at advertising agencies Open Road Entertainment and Aspect Ratio. She is the recipient of multiple Key Art Awards and has been honored by Variety's Women Impact Report for her work on Bad Moms.
Moore graduated UCSB with a BA in Sociology, she is a native of Los Angeles, where she resides with her husband, and their two children, two rabbits and a dog.
Maryellen Zarakas
Senior Vice President, Franchise Management & Marketing, Warner Bros. Consumer Products
More about Ms. Zarakas
As Senior Vice President of Franchise Management & Marketing at Warner Bros. Consumer Products (WBCP), Maryellen Zarakas overseas the division's strategic development and execution of global franchise plans and activations. Her broad portfolio of iconic entertainment properties includes the Wizarding World of Harry Potter, the venerable DC brand featuring Wonder Woman, Batman, Aquaman and other iconic super heroes and villains in addition to Looney Tunes, Hanna Barbara and television favorites led by Friends and Riverdale. Her responsibilities include developing fan-focused franchise strategies, driving digital marketing programs and executing creative marketing events. Zarakas also works extensively with sister divisions and across Warner Media to create cohesive, cross-platform programs to build franchise awareness and relevance.
An industry veteran, Zarakas began her entertainment career at Disney Consumer Products as assistant manager of softlines, focusing on the Mickey Mouse business. Throughout her ten years at Disney, Zarakas had a multitude of experiences within the brand marketing group, and licensing for Mickey Mouse, Winnie the Pooh, and Filmed Entertainment in Fashion as well as the Global Toy businesses. Zarakas left Disney as Vice President, Global Toys, responsible for the North America Retail Business Development, as well as global licensing for the girls and infant/preschool toy businesses.
Prior to joining Disney, Zarakas was a retail buyer for Bloomingdale's, focusing on a variety of menswear product categories.
Giving back is very important to Maryellen and in her free time, she serves on the Board of Directors of A Place Called Home, a safe, nurturing environment with proven programs in arts, education and wellness for the young people in South Central Los Angeles to help them improve their economic conditions and develop healthy, fulfilling and purposeful lives.
Zarakas graduated magna cum laude with a Bachelor's Degree in Science from Fashion Institute of Technology in New York, majoring in marketing. She earned her Master's Degree with a focus on marketing and management from Columbia University Business School.
GirlPower is an emotional, beautiful event to celebrate girls and women of all ages.
Our honorees each year are women from across the Los Angeles area who serve as role models for the young women of GirlPower. Often they are titans of business, media, philanthropy, public service, or run corporate social responsibility programs, and have stories to share about their own journeys that inspire and encourage all of our attendees and call us to action for the greater good.
For sponsorship information, please contact
Thank you to our generous sponsors!
Susan Napier and Alex Berger
Religious of the Sacred Heart of Mary