Each year, our Gala for the Children brings together APCH's long-standing supporters as well as new friends to celebrate our youth and raise funds to support the organization's critical work.
Join us for a dynamic, family-friendly evening that will include honoring APCH supporters that are currently meeting this challenging moment in meaningful ways in our community. There will be a silent auction, testimonials from some of our members, as well as
DANCE & MUSIC PERFORMANCES,
SURPRISE APPEARANCES,
CELEBRITY FRIENDS!
This year our Gala will be coupled with a game we are calling Feuding for Hope, similar to the T.V. game you know and love, Family Feud™ . Join us for a night of fun, laughs, friendly competition and hope!
The big event will stream live Thursday, December 3, 2020 starting at 6:00pm PST.
December 3, 2020
Streaming Live 6PM PST
on ZOOM
TICKETS
Individual Ticket
Access to the event (view mode only)


Friend of the Children
Access to the event (view mode only) and a family fun package mailed to you


Supporter of the Children
Access to event, 1 game entry to Feuding for Hope, and 1 family fun package mailed to you


Want to create your own team (10+ entrees)? Visit our Sponsorship section on our Ticketing Page.
Special Musical Performance by
ALOE BLACC
In the years since Aloe Blacc's last album, Lift Your Spirit, the global superstar spent time working on an even dearer project: his family.
Read more
"Becoming a father made me want to share those experiences in music," he says, admitting it's a challenge to translate such a powerful thing into lyrics and melody. But the listeners who have followed Blacc over the course of his  career know that his facility with language and sound is deep — if anyone was up to the task, it's him. 
Raised by Panamanian immigrants in Southern California, Blacc grew up around the sounds of salsa, merengue, and cumbia. He initially developed his own taste by throwing himself into hip-hop before trying out his soulful voice to other ends. Across three albums, his sound evolved and grew, finding a pocket that reflects the long and beautiful history of American soul with timeless, descriptive songwriting that speaks to the broad range of human experience, from platonic love to love for humanity, from politics to aspiration. Versatile and compassionate, his songwriting is classic in a way that makes categorization irrelevant; indeed, Blacc's lyrics have been paired with dance music and country — always to stirring effect. Aloe Blacc isn't defined by genre.
"Rather than a genre, my music follows a theme I call A.I.M.: affirmation, inspiration, and motivation," he explains. Beloved hits like "I Need a Dollar," "The Man," and "Wake Me Up," with Avicii, may not fall under the same musical umbrella, but they're united by how they make the listener feel. That's Blacc's wheelhouse, the place where he excels. "After so many opportunities to talk about my music and not feel comfortable saying, 'I'm a pop artist' or 'I'm a folk artist,' I had this realization. My songwriting genre is thematic."
All Love Everything is a generous addition to the A.I.M. catalog. It fulfills Blacc's ambition to express the richness of familial love on songs like "Glory Days" and "Family," while also making room for anthems about perseverance and support like "My Way" and "Corner." Working with producers Jonas Jeberg, Jugglerz, Jon Levine, and Matt Prime, Blacc has crafted his most open-hearted album to date. Generous and warm, All Love Everything draws on soul, folk, and contemporary pop, reminding listeners that there's no pigeonholing the human experience. 
Andrea Navedo
Actress/Producer
More about Andrea Navedo
Andrea Navedo stars on the CW's syndicated Golden Globe nominated Television Series Jane The Virgin. Navedo has received critical acclaim for her portrayal of Janes loving and outgoing mother. Navedo is the recipient of the imagine award for best supporting TV actress as well as the Elizabeth Peña breakthrough artist award. Navedo's most recent credits include Netflix is "Bright" opposite Will Smith and the indie films "The Royal" and "God the Worm" opposite Annabella Sciorra
Navedo also enjoys recurring roles on CBS's the "Good Fight" opposite Christine Baranski and on FX's "Mrs. America" starring Cate Blanchett in which she plays Carmen Delgado a real life civil rights activist, and presidential appointee to the National Advisory Committee on Women.
From 2010 through 2011, Navedo costarred opposite Luis Guzman in the HBO television series "How To Make It In America". She has also appeared in several roles across the "Law and Order" franchise. Other film credits include "Superfast", "Once Upon A Time In Queens"  alongside Paul Sorvino. And the romantic drama "Remember Me"  opposite Robert Pattinson. Navedo remains dedicated to various charities including as a former board member of A Place Called Home.
LEADERSHIP IN MEDIA AWARD
THE PROUD FAMILY – Ralph Farquhar (Executive Producer) and Bruce W. Smith (Creator/Executive producer). (Disney+/Craig Sjodin)
Ralph Farquhar & Bruce W. Smith
Executive Producer & Creator/Executive Producer
More about Bruce W. Smith and Ralph Farquhar
Creator/executive producer Bruce W. Smith and executive producer Ralph Farquhar have reunited for the long-anticipated revival of the groundbreaking animated series "The Proud Family" which, 18 years after its Disney Channel premiere, is still beloved for its characters, stories and multilayered humor and for its messages about inclusion and cultural diversity in a smart, modern way. The new Disney+ animated family sitcom "The Proud Family: Louder and Prouder" is currently in production at Disney Television Animation.
In addition to creating and executive-producing "The Proud Family," Smith served as one of three directors of the Academy Award-winning short "Hair Love." A Walt Disney Animation Studios alumnus, Smith supervised animation on feature films including "The Princess and the Frog," "Winnie the Pooh," "Tarzan" and "The Emperor's New Groove," and worked on visual development for "Frozen" and "Wreck-It-Ralph."
Renowned for creating and executive-producing the popular sitcom "Moesha," Farquhar also created and executive-produced "South Central" and "The Parkers," and executive-produced "Real Husbands of Hollywood."  His work includes writer of the cult classic hip-hop feature film "Krush Groove," supervising producer on "Married… with Children," and writing for the ABC series "Happy Days."
Nonprofit: Fighting Hunger and Food Waste
More about Food Forward
Food Forward fights hunger and prevents food waste by rescuing fresh surplus produce, connecting this abundance with people in need and inspiring others to do the same. Fruits and vegetables are collected in Los Angeles and Ventura counties from backyard fruit trees, public orchards, farmers markets, and the downtown Los Angeles Wholesale Produce Terminal. This recovered produce is provided, free of charge, to 1,800 hunger relief agencies across virtually all social service sectors: homeless outreach, food banks, domestic violence shelters, transitional youth homes, veteran services, after-school programs, LGBTQ+ teen/adult/senior services, programs serving people with disabilities, college student assistance programs, and many more. Since 2009, Food Forward's programs have rescued over 110 million pounds―or more than 440 million servings―of fresh produce, preventing 42,000 metric tons of carbon equivalent from polluting the atmosphere. With a modest staff, hundreds of community partners, and the power of thousands of volunteers, Food Forward provides nutritious fruits and vegetables to two million Southern Californians experiencing food insecurity each year.
BRIDGE TO THE FUTURE AWARD
General Manager of Exposition Park
More about Anna M. Lasso
Ana M. Lasso was appointed to serve as the General Manager of Exposition Park by Governor Jerry Brown on April 23, 2014. Ms. Lasso has tirelessly advocated for children, young adults and the constituents of the Los Angeles County.
In her current role, Ms. Lasso represented the State with the real estate negotiations to secure the Los Angeles Football Club—Banc of California Stadium and the Lucas Museum of Narrative Art to Exposition Park. She has also led the park through one of its most triumphant economic development periods, with over $1 billion in construction dollars invested throughout the 160 acres known as Exposition Park. Ana M. Lasso oversees the daily operations, is responsible for generating revenue to sustain and manage the park as well as cross-collaborate with the City, County, State and private entities to maintain the park as a premiere tourist destination and community asset.
Ana M. Lasso previously managed the $170 million bond-funded Joint Use Development Program for the Los Angeles Unified School District (LAUSD), dedicated to making schools centers of their communities.  The Joint Use Development Program developed community partnerships and capital improvement projects to provide features and enhancements for public schools that provide benefits to students and the surrounding community.  By leveraging matching funds and capital assets from local governments, non-profit organizations, and health care providers, Ms. Lasso created opportunities for access to open space and health care services on school campuses for the second largest school district in the nation.
Ana M. Lasso brings a broad background in urban design, city planning and real estate development to her new position as General Manager of Exposition Park. In her previous roles, Ms. Lasso developed a strategic plan for special facilities projects, cultivated relationships with federal, state, and local elected offices and worked with community and nonprofit organizations to bring resources to schools with specific needs.
In addition to her expertise in real estate development and strong commitment to public service, Ms. Lasso has worked at the international level on issues such as economic development, education, city design, and housing.
Ana M. Lasso holds a Masters in City Planning and Urban Design Certificate from the Massachusetts Institute of Technology (MIT) and dual Bachelors from the University of California, Los Angeles (UCLA). Her commitment to underserved communities is undeniable and has been recognized through awards such as the City Council District 9 SHero Award in 2017, the Los Angeles County Medical Association's Innovation Award of 2012, Building and Construction's 2011 "40 Under 40," the MIT Departmental Service Award, the UCLA Charles E. Young Humanitarian Award and as a Hispanas Organized for Political Equality "HOPE" Leadership Fellow.
Ana M. Lasso resides in Whittier with her husband Jose Hernandez Vicente, their two children Alba Marina and Diego Jose and two dogs.
Chair of the Exposition Park & California Science Center Master Plan Committee
More about Billie C. Greer
From 2011-2015, Billie Greer served as President of the Southern California Leadership Council, a non-profit, non-partisan organization, where she worked closely with three former California Governors – George Deukmejian, Pete Wilson and Gray Davis – along with Southern California business and community leaders to address and resolve public policy issues critical to the region's economic vitality.
With 30 years of experience in the public affairs arena as an advocate and community leader, Billie Greer served as Director of Governor Schwarzenegger's Los Angeles regional office and a member of his senior staff from 2004 – 2010.
In 2010, Governor Arnold Schwarzenegger appointed Billie to the Exposition Park & California Science Center Board, and Governor Brown subsequently reappointed Billie to this Board which oversees Park operations. She has chaired the Park's Master Plan Committee since 2016.
Earlier in her career, Billie was an executive with the consulting firm of Braun & Company/Braun Ketchum and subsequently co-founded and served as president of Greer/Dailey, a LA-based public affairs consulting firm, which helps for-profit and non-profit clients facing land use and environmental challenges meet their objectives.
Active in the community, Billie is a trustee of the Lowe Institute of Political Economy at Claremont-McKenna College and serves on the Board of Directors of the Television Academy Foundation and The Actors' Gang.  She has been honored by several organizations including the Downtown Women's Center, which celebrated Billie as its Community hero. Billie was inducted into the National Association of Women Business Owners/LA's Hall of Fame, and she has been honored by several other organizations including LA Bio Med, the San Fernando Valley Business Journal, the Black Business Association of Los Angeles, Alternative Living for the Aging, Asian Architects and Engineers Association, and the Los Angeles African American Public Policy Institute, among others.
Billie is a great-grandmother and rides with a Harley-Davidson group nearly every Sunday.
IT'S TIME TO LAUGH AGAIN.
The APCH family invites your family to join us for an evening that will move you to tears and laughter.
We will play Feuding for Hope, a zoom-based game to help raise funds for APCH.
Each participant will have a chance to play the game from the comfort of their home.

The game will be based online and teams will have the chance to meet during breakout sessions to discuss their answers and strategy.

A host that will help guide everyone and a tutorial video will be available before the show.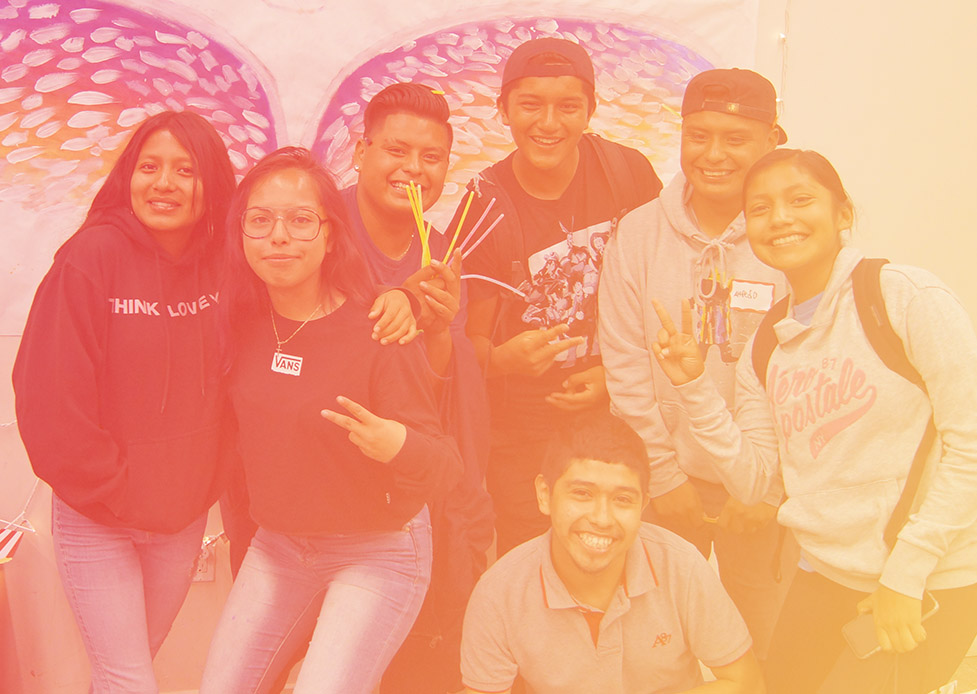 THANK YOU TO OUR SPONSORS
Benefactor of the Children
Howard & Stephanie Sherwood • Jan and Steve Winston
The David and Linda Shaheen Foundation • Susan Napier & Alex Berger
Gail & Bob Israel • Craig & Lisa Murray • Bruce & Nancy Newberg
Dawn & Mitch Taubin • Susan Wolf & Marcus Ryle • Barbara Glazer • Michael Converse & Kathryn Price
Ralph Farquhar • Bruce W. Smith • Maryellen Zarakas • Michelle Raimo Kouyate • Linda May & Jack Suzar