Young people and their families come to APCH with a broad array of needs that require a multi-faceted response.
APCH's programs in academic tutoring, counseling, nutrition, agriculture, art, music, dance, sports, civic engagement, vocational training, college scholarships, entrepreneurship and job placement support the development of healthy, self-reliant, motivated, community-minded young adults and healthy family systems.
The programs at A Place Called Home are transformational: 95% of our seniors graduate from high school, in a ZIP code where 42.9% of residents 25 and over have less than a ninth grade education. We have provided more than 410 college scholarships for first generation scholars. We provide vocational training and paid internships for dozens of teens and young adults each year. And we retain 90% of our members, year over year, with many staying on for more than a decade. APCH gives the children of South Central Los Angeles the tools and opportunities they need to lead happy, healthy, and productive lives.
Committed to a culture that fosters personal responsibility and celebrates creativity and diversity, APCH staff and members engage in daily activities informed by our core R.E.A.C.H. values: Respect, Empathy, Accountability, Courage and Hope.
Free, year-round programs are provided to more than 1,000 members and their families annually, in six core areas:
Daily tutoring and homework assistance from 2nd grade through college level, and our on site charter high school partnership.
Digital media, music, dance, theater and fine arts programs help fill an enrichment and creative skills training gap in local schools.
Families and community members participate in the agency's mission to help children grow and evolve toward fulfilled, purposeful lives.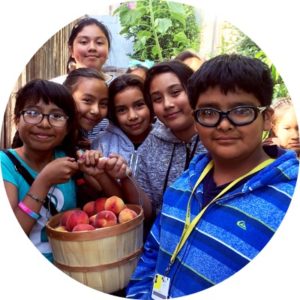 Nutritious meals, urban agriculture and cooking classes, free mental health services for youth and their families, and free dental examinations.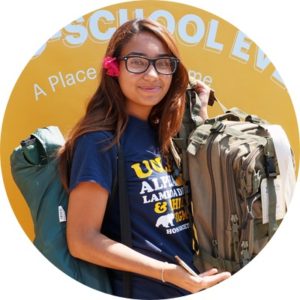 Mentoring, life skills, career and college guidance, counseling, and scholarships help teens transition successfully into adulthood.
A high school program serving and supporting students on probation, in the foster system, and without stable homes.
We have had the privilege of serving more than 20,000 young people and families over the past 29 years. We will continue to grow locally and regionally, and with your help, we will serve twice as many youth and families over the next 25 years.
The community served by APCH is historically under-resourced and suffers from generational poverty and persistent adversity. Families in South Los Angeles face some of the most difficult conditions in our city and country, and many are stuck in negative cycles that adversely impact children from the day they are born.
A crime rate 60% higher than the national average
88% of reporting families living at or below the federal poverty line
Over 60% of adults didn't graduate from high school
25% the number of college graduates as the rest of the nation
Unemployment rate more than double the national average, and even higher among young adults
Families have a median annual income under $31,000
APCH provides a uniquely broad and robust scope of programs and services on one campus.